Description
What is SPIRO?
SPIRO is an all-natural detox supplement that provides next-day relief for constipation. It also fully eliminates toxins, restores vitamins & minerals, and rejuvenates skin in under 3 weeks.
Have you noticed high levels of toxins in your body?
It is time to take note if three or more symptoms sound familiar to you!
Constipation
Obesity
Bad Breath
Eczema
Body Odor
Malabsorption
Allergies
Insomnia
Dysmenorrhea
Back Pain
If High level of toxins left untreated, it can lead to:
Poor Digestion
Bad Breath
Obesity
Constant Fatigue
Moodiness
Facial Pigmentation
Skin Problems
SPIRO Detox, the safest and most effective weight loss solution for you.
Spot the difference in 18 days!
DETOX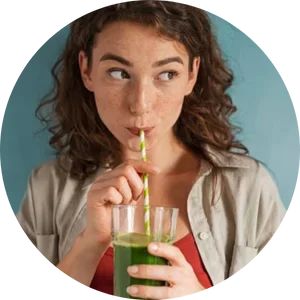 Remove toxins & Improve Rate of Digestion
RESTORE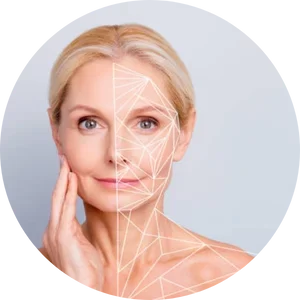 Replenish Vitamins & Minerals
REJUVENATE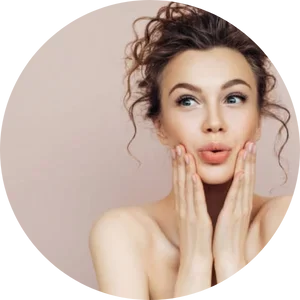 Enhance Skin Brightness & Elasticity, Fight Against Ageing
OVERALL SPIRO BENEFITS
Improve Digestive System & Detoxification
Remove all toxins from the body effectively
Promote Healthy Skin
Provides comprehensive nutrition for the body
Enhance Metabolism & Burn Fats
Restores Gastrointestinal Cell Function
SPIRO Ingredients
SPINACH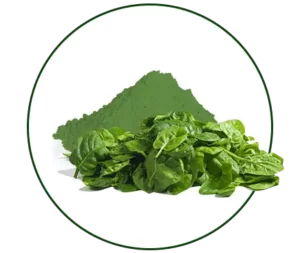 Consists high levels of plant fiber which stimulates gastric motility and pancreatic secretion effectively
Promotes and Enhance Digestive System
SPIRULINA
1g Spirulina = 1kg Vegetables
Relives body fatigues and slows down the effects of ageing
Regulates the body's immune system
Protein absorption rate of over 95%
Protects against chronic ailments such as cancer, high blood lipids, malignant anemia and diabetes
CHLORELLA
Produce probiotics
Eliminate toxins, including pesticides, heavy metals,  and environmental toxins from your body
Contain Chlorella Growth Factor (C. G. F)
How to Take SPIRO, Direction of Use/Serving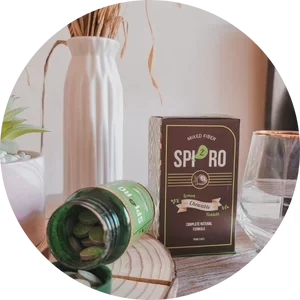 Take 2 tablets per day before sleep for best weight loss results! Recommend to drink 3-4 liter water to boost the effectiveness of SPIRO.
60 tablets per bottle.
Frequently Asked Questions
What is SPIRO?
SPI²RO is a healthy food that combines detoxification, repair, and rejuvenate functions. SPI²RO contains spinach, spirulina, chlorella, and other substances to help remove toxins, radiation, and heavy metals, regulate, and restore intestinal cell function, promote digestion, and improve immune system health.
What is the function of SP²RO?
It helps detox bodies and removes heavy metals, improves the digestive system, releases harmful radiation, provides comprehensive nutrition for the body, strengthens the immune system, fights disease, promotes healthy skin, promotes metabolism, helps reduce weight, increases insulin sensitivity, increases activity antioxidant, and balances body pH.
Why do we need detox?
Detoxification can thoroughly cleanse the body, restructure the body's system, help combat aging, balance body function, and promote overall health.
Why does the human body have toxins?
The toxin is a waste of excessive food. There are two main sources: metabolic waste from digestion and absorption of food; various pollutants from the environment deposited in the body. The human body is considered healthy if it can get rid of toxins quickly. If there is more waste that exceeds the burden of physical exclusion, it will be a health barrier.
How do I know that my body contain toxins?
If your body has a lot of toxins, your body will have symptoms such as constipation, obesity, bad skin condition, bad breath, insomnia, allergies, endocrine disorders, menstrual pain, body odour, back pain and so on
What is the specialty of SPIRO?
Made with natural ingredients. The ingredients include spirulina, spinach, chlorella, rich in nutrients, dietary fiber, and antioxidants. Able to see and feel the effect of detox 8-10 hours after consumption. No side effects and provide the steps of detox, repair, and rejuvenate. The first detox tablets in the world, do not need to be brewed into the water, can take them directly without drinking water. Easy, convenient/portable, and take them whenever you need it. The brand has won various awards such as the Best Healthcare Brand Award, International Prestige Award, the Asia Pacific Super Health Brand Award, and so on.
Is SPIRO effective? How long can I see the effect?
It usually takes 8 hours to see the effect of detox (going to the toilet).
If some people are taking a lot of supplements/medicine in the night, can they take SPIRO in the morning?
Of course, the time of consumption can vary from person to person: Everyone's routine and working hours are different, and they might be taking some other supplement/medicine too. In general, customers can see the effects of relief of gastrointestinal discomfort, constipation, and detoxification at about 8 to 10 hours after taking SPIRO.
What are the ingredients that help to detox?
The fiber in SPIRO helps in the defecate/poop and toxins. SPIRO is free from laxative components.
Is taking SPIRO for a long time safe? Does it have side effects?
SPI²RO is safe to take at a long period of time as it contains natural ingredients, free from pharmaceutical drugs, and will not cause side effects or addiction/dependency.
Is it safe for women to take SPIRO during menstruation?
Yes, it is safe for women to take SPIRO during menstruation because the ingredients of SPIRO are natural and organic.
Is SPIRO effective in losing weight?
Yes, SPI²RO will help other supplements to strengthen the body.
Is it safe to take SPIRO and other medicines?
SPI²RO only contains natural ingredients, therefore it will not cause severe side-effects with any medicines.
Why should I drink plenty of water while taking SPIRO?
Water is the best medium to get rid of toxins so if the body is well hydrated, toxins will be easily excreted. Drink at least 2 to 3 liters of water a day.
Is it safe for diabetic patients to take SPIRO every day?
Yes, of course, SPIRO does not contain sugar, which is safe for diabetic patients.
How can SPI²RO help customers with diabetes?
Spirulina in SPIRO can help control blood sugar levels and improve insulin function. Fiber can also reduce blood sugar to spike after meal.
Can patients with heart disease take SPIRO?
Yes.
Does SPIRO have a product quality check?
Yes, SPIRO certified as safe and does not contain heavy metals, preservatives, microorganisms, or chemicals.