FRUSSO
Many people have trouble with their digestion. The stomach and intestines can get backed up and cause discomfort, bloating, gas, pain, constipation, and more.
Frusso is a dietary fiber supplement that helps you to relieve your digestive system from these symptoms. It contains prebiotics which is essential for the reproduction of probiotics; it reduces the growth of bad bacteria; maintains intestinal health; promotes regularity through normal bowel movements without straining or irritation; improves nutrient absorption by helping food move smoothly through the gastrointestinal tract; acts as an antioxidant and reducing oxidative stress on cells throughout the body.
Frusso is an easy way to help you get rid of waste in your system without taking up too much of your valuable time! It contains both water-soluble and insoluble dietary fibers. If you want to start feeling healthier, click on button below to order now!
LIVE

ON
As we age, our cells lose their vitality and ability to regenerate. This can lead to a number of problems such as wrinkles, fine lines, age spots, and a general feeling of fatigue and lack of energy. Don't let your cells go down without a fight! There is a solution that can help you reverse the signs of ageing and replenish your cells with vital nutrients and energy.
LIVEON is a natural revitalising essence that contains a high concentration of antioxidants. These antioxidants can help to replenish nutrition and energy to your cells, giving you healthier and more youthful-looking skin.
Our product has been developed by a team of scientists in New Zealand over many years and is based on scientific research which shows that antioxidants help combat ageing signs such as fine lines, wrinkles and dark spots .
Enzogenol contains various types of flavonoids. SOD Extrameris extracted from non-GMO Cucumis Melo L., SOD concentration is higher compared to other melons. These primary antioxidants provide a complete defense system for the human body and reverse the sign of ageing skin.
When it comes to health supplements, there are plenty of options out there. But what if could get all the benefits in one convenient sachet? LIVEON is combining its natural ingredients into one powerful formula that provides relief for common health problems like sleep quality, memory loss, stress levels, and more by using black turmeric root. Would you like more information about how you can start improving your health? All-natural solutions are just a click away. Click on one of these button below to order now!
D-VINE Collagen
Every day, our skin takes a beating from the sun, pollution, and stress, and it is continuously battling damaging radicals that can damage our cells and cause premature aging. This causes people to lose their self-confidence in appearance and have low self-esteem. It also affects one's social life by causing embarrassment. 
D-VINE contains polyphenol from pomegranate and olive extract, which are powerful antioxidants that protect and enhance our skin. For olive extraction, D-VINE employs Spanish technology. The olive extract contains a high concentration of natural hydroxytyrosol, a powerful antioxidant that fights free radicals. Several minutes after consumption, high bioavailability can be seen in the blood. It is a natural extraction method that does not require the use of any chemical solvents.
If you are looking for a healthy and sustainable way to improve your health, D-VINE is the perfect supplement for you. Our collagen peptides have been extracted directly from fresh fish scales with an advanced process called hydrolysis, making them easier for our bodies to digest than regular collagen protein supplements. In addition, Olive extract contains a high concentration of natural hydroxytyrosol, a powerful antioxidant that fights free radicals.
Click on button below to order now!
S-GLOW
One of the most difficult issues that everyone faces is dealing with hair fall problems and skin problems such as dry frizzy hair, sensitive scalp, baldness, pigmentation, acne, dullness, and other conditions.
Our patented formula contains Lynside® Forte B (B5), an essential vitamin complex extracted from yeast which helps improve your skin's condition while also stimulating the growth of new nail cells! We have chosen premium plant extracts like Aloe Vera, Chamomile Extract and Grape Seed Extract as well as fruit acids such as Lactic Acid and Glycolic Acid to ensure maximum efficacy on our customers. And that's not all! S-GLOW also helps maintain skin elasticity and moisture levels, preventing the onset of wrinkles. 
Plus, our collagen helps keep nails strong and healthy. We've combined Vitamin C with collagen which has shown synergistic effects when taken together.  It also contains Oryza Polyamine, which is extracted from rice germ. This ingredient is patented from Japan, and would help prevent and stop hair falls, promote active growth of hair follicles and hairs. The molecular weight of S-GLOW drops below 250, allowing it to be more easily absorbed by our bodies. 
This means that it not only works effectively on the outside but also nourishes your body on the inside. Why wait?
Click button below to order now!
ZENSO
Losing weight is hard. It requires a lot of willpower and discipline to stick with your diet and exercise routine, especially when you're trying to lose a significant amount of weight. ZENSO can help you manage your weight without going through the pain of dieting or sacrificing comfort foods. It's all-natural, so there are no side effects like gastric band surgery or other invasive procedures. 
ZENSO has introduced an innovative new approach to assisting people in losing weight and maintaining their results without having to count calories or constantly feeling hungry. Our 30-day fitness plan will assist you in unifying your mind and body, allowing you to achieve the level of fitness you've always desired. It focuses on four elements to achieve long-term results: decreasing ingestion, increasing metabolism, decreasing absorption, and decreasing fat accumulation.
To find out if the program is right for you, click button listed below to place your order now!
EROJ
A

N

Are you tired of being less energetic and feeling like your body is aching? Do you want to feel the strength that was once in your youth but now seems so far away?

 It's normal to feel this way as you get older, but there's no need to accept it. With EROJAN, you can easily unleash your internal power and maintain optimal physical strength. EROJAN is a supplement that has been specifically designed for men to improve their testosterone levels. By taking EROJAN each day, you'll find that vitality is easier to maintain and that overall masculinity is strengthened.

EROJAN is a potent blend of three traditional Chinese herbs that have been shown to improve erectile function by increasing blood flow into penile tissue. Not only will this help you get harder erections for longer periods of time, but it will also help increase your overall vitality and sexual health.  Plus, it's all-natural so you can feel good about what you're putting into your body. Click on button below to order now!
NOVIA
Every woman wants to feel beautiful, healthy, and confident. They want to have a body that is strong enough for anything life throws at them — from going on adventures with their friends to taking care of their loved ones. But many times the balance between work and family can leave women feeling exhausted and stressed out. This leads them to neglect themselves, which in turn makes it harder for them to take care of others around them or pursue goals they've always dreamed about.
NOVIA helps us keep fit with its natural herbs which are effective on blood circulation and hormone balance; rejuvenate us from inside out with its Saffron essence oil which improves skin quality; reduce stress level by calming down nerves with Manjakani essence oil; improve sleep quality by relaxing nervous system with Kacip Fatimah essence oil; increase concentration power with Hops essential oils which purify brain cells; strengthen the immune system by increasing body resistance against diseases or bacteria attack.
NOVIA is a natural dietary supplement that has been clinically proven to ease period pain and pre-menstrual breast swelling, regulate hormones, maintain estrogen levels, calm emotions and relieve stress, delay body ageing, and improve skin radiance and elasticity. The best part? You can get started with just one bottle! Click on button below to order now and give yourself some peace of mind this month.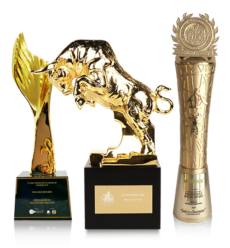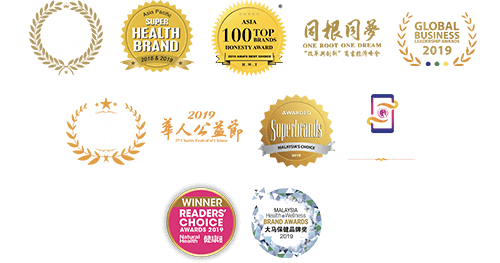 Quality Assured
Our hard work has been paid off by getting 13 awards internationally and locally. Additionally, a total insurance of RM3 million has been insured for our consumers, this indicates our confidence towards our products!