Description
Our skin is the largest organ we have, however, it's also one of the most susceptible to external factors such as sun exposure and pollution.
When we're young our body produces collagen naturally, but once we reach our 30s this production starts to slow down. This leads to acne, wrinkles, fine lines, and sagging in the face area. 
How does D-VINE Collagen work?
Collagen-Tripep20 for Skin Tightening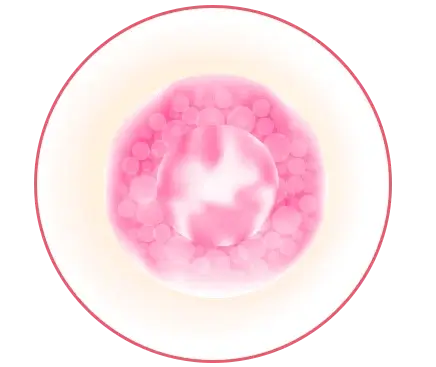 Directly absorbed in the intestine 

Activates the synthesis of new collagen.

Increase the suppleness of your skin
and for Sweeping Wrinkles Away
Encourage the production of other skin proteins such as elastin and fibrillin.

Boost skin moisture

Reduce the appearance of wrinkles and fine lines on the face.
VIQUA® Pomegranate Extract for Whitening Your Skin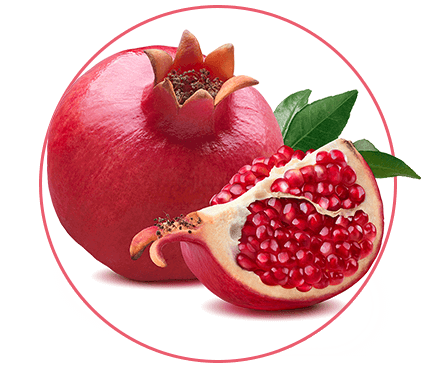 Minimize inflammation 

Stop the development of melanin

Halt the production of melanin

Fight the signs of photo-aging

Even out skin tone
also, Acne production should be reduced.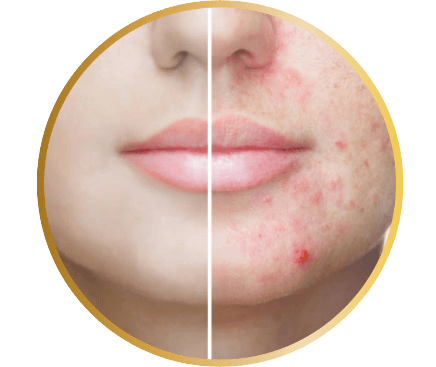 Reduce the production of sebum.

Acne inflammation is reduced.

Acne should be reduced.
HYTOLIVE Olive Polyphenol (Spain) for Protection from the sun.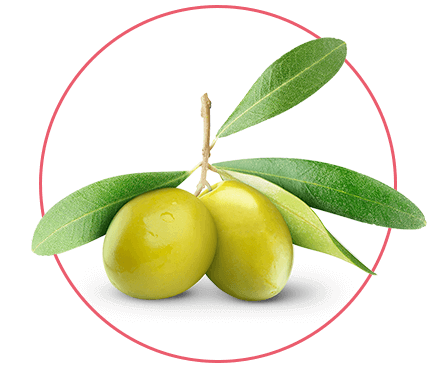 Build up in the body.

Sun radiation reaction is inhibited in the body.

Contribute to comprehensive photoprotection.
D-VINE IBLING is an organic, all-in-one supplement that fights wrinkles, dark spots, and other signs of aging. It's a great product for people who don't have time for a complicated skincare routine or want to waste money on ineffective products. Contact us now if you want to know more about D-VINE. Our team at Go Fit Organic can provide you with all the information you need about this amazing supplement, as well as free delivery anywhere within Australia.  
DVINE Ingredients, Serving / Direction for Use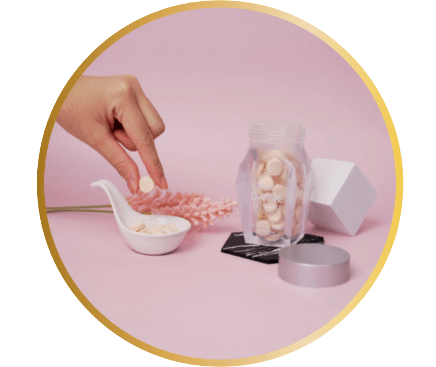 Serving per Bottle :60 tablets per bottle.
Take 2 tablets daily. Best consumed in the morning.
Frequently Asked Questions
What exactly is the distinction between collagen peptide and collagen tripeptide (CPT)?
The hydrolyzed form of collagen is known as collagen peptide. With such a low molecular weight, digestion will result in better absorption into the bloodstream. Meanwhile, CPT is the smallest unit of Collagen, consisting of three amino acids. It can be absorbed directly through the intestinal tract. CPT also aids in the production of new collagen and hyaluronic acid in our bodies.
Where does the collagen in D-VINE come from?
D-collagen VINE's source is marine collagen.
Why did you choose marine collagen over another animal collagen as a main ingredient in D-VINE?
Because fish collagen has smaller peptides than bovine collagen, it is easier to digest, absorb, and distribute throughout the body.
Is D-VINE a controlled substance?
It is not a drug and is not governed by the Drug Contract Authority (DCA).
What are silk peptides and what are their benefits?
Silk peptides are made from silk amino acids extracted from the cocoon of the Silk Worm. Sericin has been discovered to have excellent moisture binding properties, which improves skin hydration.
What is the primary component of D-VINE?
Collagen is the primary component of this product. Other ingredients include olive polyphenol extract, pomegranate extract, and silk peptide.
I have peeling and inflamed skin as a result of sunburn; can I take D-VINE to reduce inflammation?
Yes, it contains pomegranate extract, which has anti-inflammatory properties that aid in inflammation reduction. It will inhibit melanin production, thereby improving skin tone. It also contains collagen, which aids in the recovery of the skin.
Can D-VINE aid in the treatment of psoriasis?
You could try. Psoriasis is a chronic skin condition characterized by a rapid buildup of skin cells, resulting in scaling on the skin's surface. It contains HYTOLIVE Olive Polifenol, a potent antioxidant that may help to relieve mild Psoriasis symptoms.
Is D-VINE effective for cellulite reduction?
Yes. D-collagen VINE's peptide reduces cellulite appearance and skin texture, potentially improving the appearance of your cellulite-affected area.
My chickenpox scars are bothering me. Can D-VINE help with scar removal?
It's possible that your chickenpox scars will persist. Scar reduction is frequently achieved through the use of over-the-counter (OTC) medications and medical treatments. It can be used to improve the texture and tone of your skin.
Will my skin return to normal after I stop taking it, or will it worsen?
No. Its ingredients assist to reduce internal and external skin issues while also regulating skin metabolism in order to promote anti-ageing and bleaching. Your skin will continue to glow and feel smooth even after you've stopped taking it. As a result of daily exposure to UV rays, pollution, and radiation from computers and other sources, 1 tablet every day is advised for maintenance.
Are there any side effects from taking D-VINE?
It is relatively free from side effects. It is made from natural ingredients.
How long does it take for my skin to improve after consuming D-VINE?
It is dependent on the individual since everyone has a distinct absorption capability. After 14 days of consumption, you should notice an improvement in your skin.
When should we start taking collagen?
Over 20 years old, everyone can take collagen since the loss of collagen in our bodies begins at the age of 20.
Who should take D-VINE?
Smoking, poor nutrition habits, UV light exposure, and other factors that harm the skin can produce dark skin, uneven skin tone, wrinkles, and other problems. As a result of this, this supplement is required to obtain the ideal skincare complexion.
When is the best time to take D-VINE?
It may be taken at any time of day. On a full stomach, it is advised to consume two tablets each day. However, if you have a delicate stomach, you can take D-VINE after meals.
Is it safe to take collagen supplements for a long time?
Yes. Collagen powder is a nutritional supplement that adds nutrients to your body. The amino acids in collagen powder are defined as food, so the supplement is meant to nourish your body.
Is D-VINE bitter to the taste?
It has a very mild bitter taste due to the olive polyphenol extract.
Why should I take it on a daily basis? Can I have it every now and then?
We recommend taking it daily, as it can replenish the collagen in your body.
How much collagen do we lose on a daily basis? How do we replace the collagen that has been lost?
We lose collagen at a rate of 1% each year after the age of 20. To replenish lost collagen in our bodies, we can get collagen from food or supplements. Food-derived collagen, on the other hand, has a bigger molecular weight and is difficult for the body to absorb.
You mentioned that D-VINE has whitening properties. Is it true that if I stop taking D-VINE, the whitening effects will diminish?
Only natural ingredients are used in this product, thus it is free of any side effects. The overproduction of melanin that causes skin darkening as a result of the sun's rays, pollution, and other factors necessitate regular usage of 1 tablet per day to reduce the risk of skin hyperpigmentation.
How can I consume D-VINE during the fasting month?
You may take this product after breakfast by following the recommended usage.
D-VINE originated from which country?
Three main ingredients in this supplement are patented ingredients: Collagen-Tripep20 Collagen Tripeptide from Korea, Viqua Pomegranate Extract from Spain and Hytolive Olive Fruit Extract from Spain. Collagen-Tripep20 is collagen tripeptide, also known as a small molecule peptide. It has a high content of GPH (Glycine-Proline-Hydroxyproline), which is the main component of collagen in the skin. The small molecular weight of collagen tripeptide (300 Daltons) can be absorbed directly by the intestinal tract for excellent improvement on wrinkles, elasticity, and moisturizing effects.
Can people with keloid (overgrowth of scar tissue) consume D-VINE?
There is no scientific evidence to suggest that consuming collagen puts keloids or causes scars to grow larger. However, if a client's scar has grown in size after taking collagen products, the customer is not advised to take it.
Can people with high uric acid consume D-VINE?
Yes. The main cause of elevated uric acid levels in the body is the ingestion of food high in purines, such as red meat, shellfish, and animal organ. Collagen is removed from fish skin and scale but not from the flesh of the fish. As a result, it does not contain any purines.