Description
You're getting older, and you know it. You can feel the years catching up to you, and you're not happy about it. 
It's normal to feel like this as you age. All your friends seem to be getting younger, while you're stuck in the same place year after year.
LIVEON's DNA's resurrection and cell renewal properties aid in the battle against aging.
Formulated with a potent antioxidant component that has been patented, this revolutionary new product will not only help you look younger longer but also help improve your overall health by protecting cells from free radical damage while improving circulation and promoting collagen production for firmer, more youthful-looking skin! This is truly an anti-aging miracle!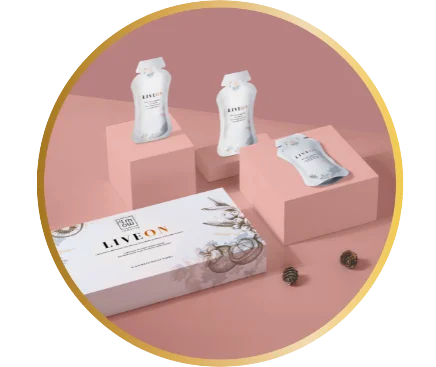 Our natural revitalising essence contains a key patented ingredient called Enzogenol that helps protect your cells from damage caused by free radicals. This damage is a major contributor to the signs of ageing, so using this product can help you look and feel younger for longer. 
OVERALL LIVEON BENEFITS:
Go Fit Organic is here to make it easy for Australians who want a healthier lifestyle. You can feel young again with LIVEON. It's available in Australia and we'll be happy to assist you! Contact us now for free delivery. 
LIVEON INGREDIENTS: 
This supplement contains three key patented antioxidant ingredients: Enzogenol® pine bark extract, Superoxide Dismutase, and Sirtmax black turmeric extract.
Enzogenol®
Enzogenol® is derived from the bark of Pinus Radiata, which grows in New Zealand.
It is manufactured using international patented pure water extraction technology to maximize antioxidant activity while leaving no hazardous waste residues. Flavonoids of various types are found in Enzogenol®.
Bionov Superoxide Dismutase®(SOD)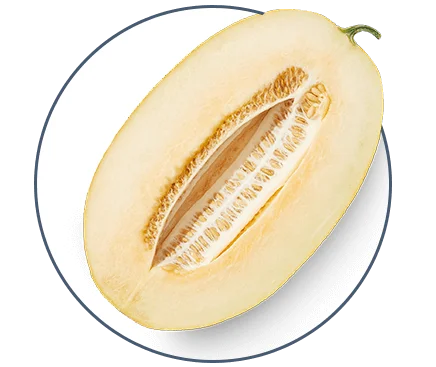 SOD Extramel is made from non-GMO Cucumis Melo L., which has a higher SOD concentration than regular melons. These primal antioxidants offer the human body with a comprehensive defensive system and help to reverse the signs of aging skin.
Sirtmax Black Turmeric®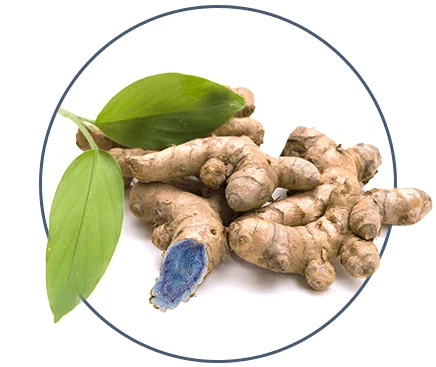 Sirtmax is made up of polymethoxyflavones (KPMF), which have a greater antioxidant impact than resveratrol and regular black turmeric. It can help with glucose metabolism and AGE reduction.
Puredia Sea Buckthorn®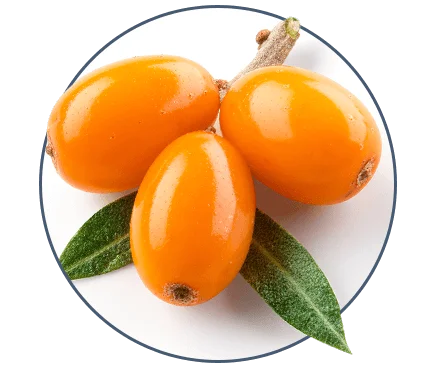 Furthermore, LIVEON contains a number of antioxidant-rich compounds. For example, "authentic fruit", also known as sea buckwheat, is high in omega 3,6,7, 9 vitamins, minerals, and antioxidant elements. 
Gigantic Knotweed. 
Collagen synthesis is stimulated by the gigantic knotweed.
Extract of Acai Berry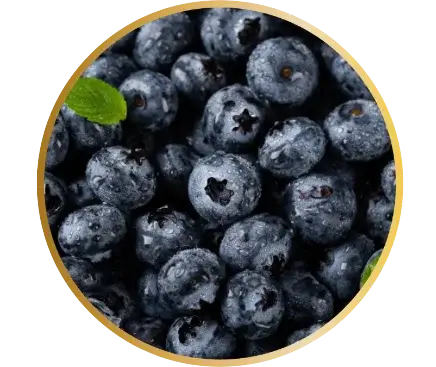 Extract of acai berry, Fruits and vegetables with the highest ORAC value are natural fruits and vegetables.
Vitamin C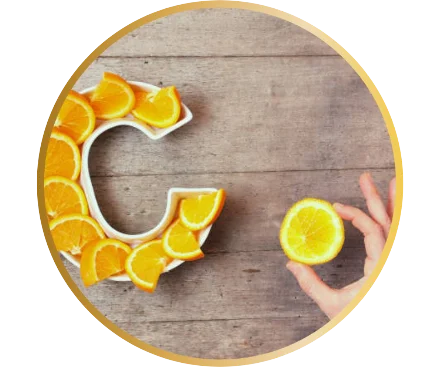 Which helps to strengthen the immune system and reduces the likelihood of becoming ill, as well as promote collagen formation.
Grape Seed Extract.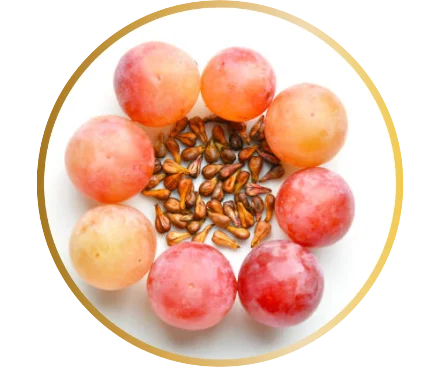 The powerful antioxidant activity of polyphenols aids in the battle against aging.
Oligomeric proanthocyanidins are abundant in grape seed extract.
Green Tea Extract
Finally, there's the green tea extract, which is high in the antioxidant polyphenol catechins.
Serving / Direction for Use
This product is convenient and ready to drink at any time and in any location. It can be consumed without the use of water.
Serving per Box: 16 sachets per box.
We recommend drinking 1-2 sachets LIVEON 30 minutes before eating. If you are pregnant, nursing, have or suspect a medical problem, or are on any drugs, talk to your doctor before using this or any other nutritional supplement.
Keep it below 30°C. Light and dampness should be avoided. KEEP OUT OF CHILDREN'S REACH.
Frequently Asked Questions
Is LIVEON only fit for women? Is it appropriate for men to eat?
It is acceptable for consumption by both men and women.
Are there any LIVEON side effects?
Because it is not a medicine, there have been no known or recorded negative effects yet. However, in rare situations, a healing crisis such as fever, headache, nausea, stomach upset, or other symptoms may occur as a result of consuming significant levels of antioxidants.
Right now, I'm using anti-aging skincare products. Do I need to take an anti-aging supplement? What is the difference between these two?
Anti-aging skincare products can help with problems like dry skin, wrinkles, and dark spots on the face. Meanwhile, this product provides health benefits from the inside out. It gives the body the nutrition it needs to repair cells, protect and sustain organ functions, and slow down the aging process.
Although it takes longer to observe the effects of this supplement on the skin, they are more comprehensive and long-lasting on total bodily processes.
How long will the effects of LIVEON stay if I stop taking it?
When you stop taking it, the effect does not go away right away. The quantity of antioxidants in the body will progressively decline if there is no longer a supply of antioxidants in the food.
Can a vegan or vegetarian eat LIVEON?
Yes. it is made entirely of plant-based components. Vegetarians and vegans alike will enjoy it.
Can LIVEON be taken by people who have kidney disease?
It can be taken every other day by patients with stage 1 and 2 kidney disease. However, before taking this product, please visit your doctor. For individuals with renal failure stages 3 and 4. Taking any supplement or high-nutrient functional meal is not advised.
Can LIVEON assist an individual with high uric acid?
Yes. High uric acid levels can induce inflammation, which can help to alleviate it. However, It will not assist in the reduction of uric acid in the body.
Can LIVEON be used by cancer patients?
Yes, although it depends on the patient's dietary restrictions. If the patient is on a diet restriction, it is recommended that they begin taking it once the diet restriction is completed to avoid any potential food-drug interactions.
It also does not help to cure cancer; it can only help to improve the patient's quality of life, such as reducing physical and mental weariness.
Is LIVEON compatible with medications?
To avoid interference with absorption or efficacy, we recommend that customers wait at least 1 hour before taking it and other drugs.
What nation did LIVEON get his formula from?
LIVEON is a New Zealand-made formula.
Can LIVEON assist with gout?
It is unable to treat gout since it does not address the underlying cause (uric acid). However, It can assist in the reduction of joint inflammation.