The perfect skin defines the true beauty of the shining person all day. First of all, the perfect skin means that the skin is beautiful, robust, shine and soft. However, uneven skin tones are further damaged by the fact that dimming, wrinkles, thin lines and acne are considered a world-class problem all over the world these days. All "criticism" lies on the harmful ultraviolet rays of the sun, but most of the day is inevitable. Poor food habits, inappropriate skin care, inappropriate fluid consumption, pollution, smoking and makeup strength can cause skin damage!
But do you know that the sun is emiting two types of ultraviolet rays physically passing the surface of the Earth: UVA rays and UVB rays? To make matters worse, UV-A accounts for 95% of total radiation, causing premature aging such as wrinkles and blemishes, and skin side effects such as sagging skin. Unlike UVA, UVB is less harmful, but still noticeable, causing severe sunburn and darkening of the skin.
Go Fit Organic has a new product to help you out. DVINE regains confidence! Rich in patented CollagenTripep20 (CTP), VIQUA® pomegranate extract, and HYTOLIVE® olive polyphenols.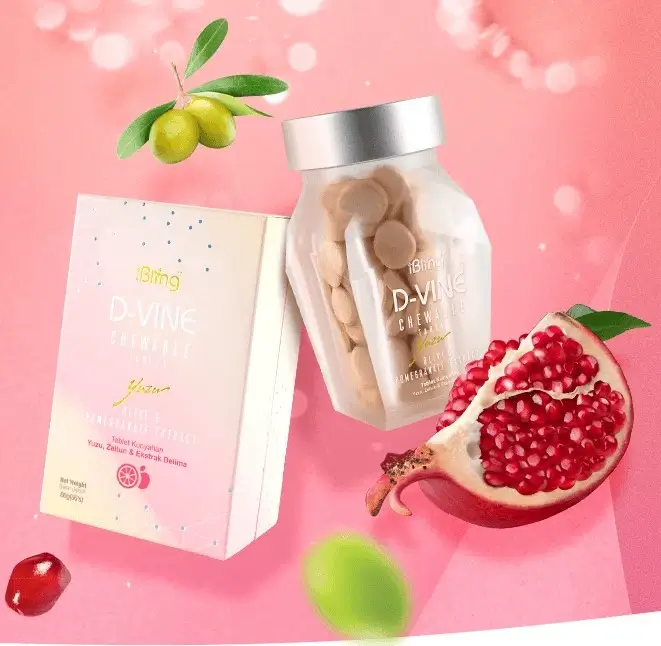 The patented ingredient, CTP, helps to activate the production of new collagen and hyaluronic acid in the body. The minimum size of CTP is 3 amino acids (glycine, proline, hydroxyproline) and is absorbed directly from the gastrointestinal tract. DVINE also contains pomegranate extract (VIQUA®), a natural allinone whitening and anti-aging solution. Viqua® uses active pomegranate extract to revolutionize and brighten complexion. Clinical studies have shown that it significantly reduces the intensity of age spots and blemishes, smoothed wrinkles, increases skin moisture and promotes blood microcirculation. The overall result confirmed by the subject was bright and youthful skin. Effective organic beauty products rely on "bioavailability". This means that the active ingredient can enter the bloodstream and reach the cells that need it. Most pomegranate extracts cannot achieve this and instead simply passes through the body without being absorbed. The
Viqua® is different. The powerful pomegranate antioxidants are encapsulated in a ground-breaking natural nano delivery system called ADS®. This allows extracts to be safely transported and delivered directly to the appropriate cells. From there, it begins to scavenge free radicals and acts on young, radiant skin. In addition, HYTOLIVE® Olive Polyphenols from DVine Collagen has a natural hydroxytyrosol-rich olive fruit extract produced using an internationally patented technology using only physical and mechanical processes. The high antioxidant properties of hydroxytyrosol protect the skin from free radical damage. Adding hydroxytyrosol to anti-aging and sunscreen products is also an interesting option. One of the most important and successful applications is whitening. Research has linked hydroxytyrosol intake to its ability to scavenge reactive oxygen species (ROS) and improve endogenous antioxidant status.
Hydroxytyrosol has strong activity as a radical scavenger. It is perhaps one of the most powerful antioxidants available in the plant kingdom. It has also been shown to increase endogenous glutathione levels. Glutathione is part of the internal antioxidant system. 
If you are looking for collagen tablets, check out Divine Collagen! The supplement contains collagen extracted from animal skin, making the skin brighter and more beautiful. DVine Collagen improves skin tone, reduces wrinkles and fine lines, and makes you look younger!
Collagen has many benefits, so you can convince yourself that collagen is the key to beautiful skin.
With so many collagen supplements on the market, why should you choose Dvine Collagen? First, the patented collagen ingredient provides four times the absorption rate of other brands, allowing your body to get all the nutrients it needs. In addition, collagen has many benefits of the body that keeps you young and healthy, reduces you, reduces the inflammation of joints and promotes pain. Finally, collagen is needed for the health of the combined organization, and the collagen refining is easy to get collagen of the whole body!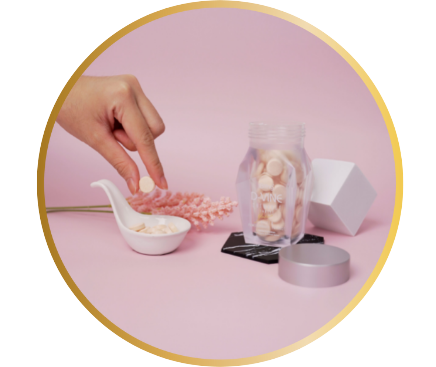 The truth is that our patented materials and convenient tablets are not passed by painful procedures or complex procedures and quickly achieve perfect skin. What you need is that collagen adds to your daily life, and you will finish! Healthy and glittering skin will lead you every day after use (recommended for better results). Do not wait a moment before starting this new beauty mode! Click here for more D-Vine Collagen information on our official e-store.