Perfect skin defines the true beauty of a person who shines all day long. First of all, perfect skin means that the skin is beautiful, firm, radiant and smooth. However, uneven skin tones further damaged by darkening, wrinkles, fine lines, and acne are considered the first global problem for many of us these days. All the "blame" lies in the harmful UV rays of the sun, but they are inevitable most days. Poor eating habits, inadequate skin care, inadequate fluid intake, pollution, smoking and makeup intensity can also cause skin damage!
By the way, did you know that the sun emits two types of ultraviolet rays that physically pass through the surface of the earth: UVA rays and UVB rays? To make matters worse, UVA accounts for 95% of radiation, leaving side effects on human skin such as premature aging such as wrinkles and brown spots, and sagging skin. Unlike UVA, UVB has a less harmful effect, but it is still very noticeable, causing severe sunburn and darkening the skin.
Go Fit Organic offers new products to help you. DVINE to regain self-confidence! Rich in CollagenTripep20 (CTP), VIQUA® pomegranate extract and HYTOLIVE® olive polyphenols, all of which are patented ingredients.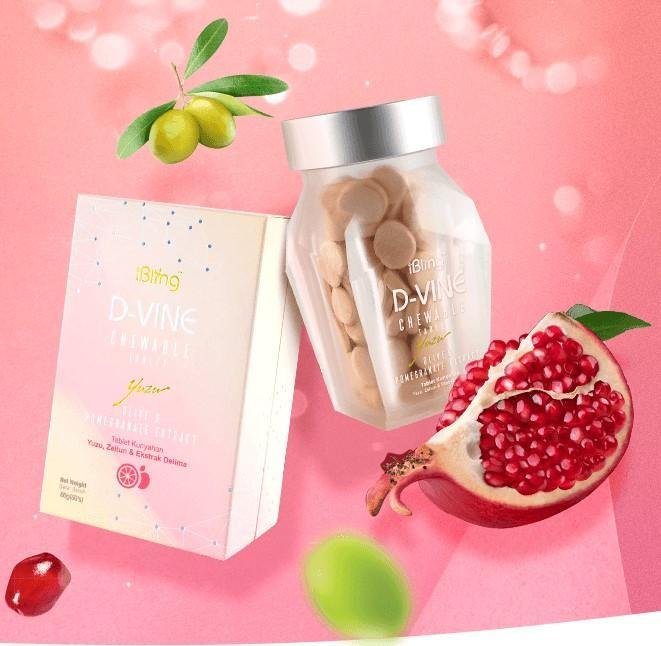 As a patented ingredient, CTP helps activate the production of new collagen and hyaluronic acid in the body. CTP has a minimum unit size of 3 amino acids (glycine proline hydroxyproline) and is absorbed directly into the intestinal tract. DVINE also contains pomegranate extract (VIQUA®), a natural all-in-one whitening and anti-aging solution. Viqua® uses an active pomegranate extract to revolutionize and brighten the complexion. Clinical studies have also shown that it significantly reduces the strength of age spots and blemishes, smoothed wrinkles, increases skin hydration, and promotes blood microcirculation. The overall result confirmed by the subject is bright and youthful skin. Effective organic cosmetology products rely on "bioavailability". This means that the active ingredients can enter the bloodstream and reach the cells that need them. Most pomegranate extracts cannot achieve this and instead simply pass through the body without being absorbed.
Viqua® is different. Its powerful pomegranate antioxidants are encapsulated in a ground-breaking natural nano delivery system called ADS®. This allows the extract to be safely transported and delivered directly to the appropriate cells. From there, it begins removing free radicals and works towards young, shiny skin. In addition,
DVine Collagen 's HYTOLIVE® Olive Polyphenols is a natural hydroxytyrosol-rich olive fruit extract obtained with internationally patented technology using only physical and mechanical processes. Hydroxytyrosol's high antioxidant properties protect the skin from free radical damage. Adding hydroxytyrosol to products that prevent aging and protect against UV rays is also an interesting option. One of the most important and successful applications is whitening. Studies have shown that consumption of hydroxytyrosol is associated with the ability to remove reactive oxygen species (ROS) and improve endogenous antioxidant status.
Hydroxytyrosol exhibits strong activity as a radical scavenger. It is arguably one of the most powerful antioxidants available in the plant kingdom. It has also been shown to increase internal glutathione levels. Glutathione is part of our internal antioxidant system.  If you need collagen in the form of tablets, see DVine Collagen! Dietary supplements contain collagen derived from animal skins, which makes the skin brighter and more beautiful. DVine Collagen improves skin tone, reduces wrinkles and fine lines, and makes you look younger!
Collagen has many advantages, so it's okay to convince yourself that collagen is the key to beautiful skin.
There are many collagen supplements on the market, why choose Dvine Collagen? First, their patented collagen component provides four times higher absorption than other brands, ensuring that your body gets all the nutrients it needs. In addition, collagen has many benefits to the body-it keeps you looking youthful and healthy, reduces joint inflammation and relieves pain. Finally, collagen is essential for connective tissue health, and Dvine Collagen Tablets are an easy way to get all the collagen your body needs!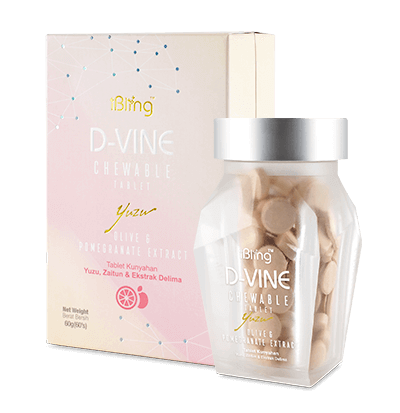 The truth is, with our patented ingredients and convenient tablets, you can quickly achieve perfect skin without going through painful treatments or complicated routines.  All you need is a collagen tablets to add to your daily life and you're done! Healthy and shiny skin will visit you daily after only 2 weeks of use (12 weeks is recommended for best results), so don't wait a minute before starting this new cosmetology regimen today! Click here to find out more information about D-VINE Collagen now on our website.